Black Notebooks - Cuadernos negros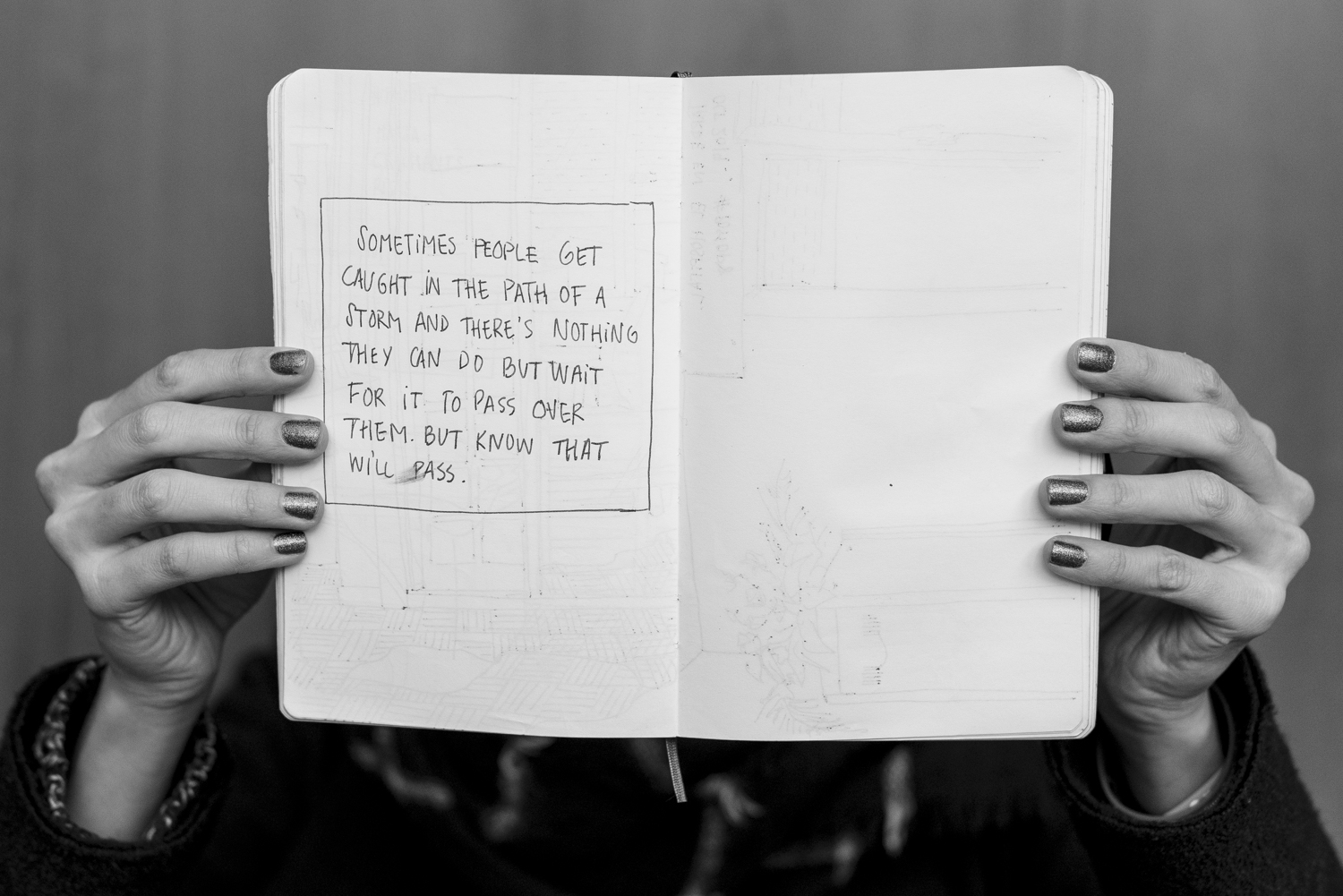 Skin & Bones / Piel y huesos
[ES]
Piel y Huesos (Skin and bones) es un proyecto personal que comenzó en Septiembre del 2007 cuando los médicos me dijeron que tenía cáncer, y este momento clave es el que hace de raíz e hilo conductor de los dibujos. Cuando compré el primer cuaderno negro comencé un recorrido de investigación de linea, mancha, tintas y muchas representaciones tanto literales como metafóricas, relacionadas con momentos personales y con mi vida como paciente.
Es una catarsis, es una fusión de la feminidad del cuerpo de la mujer y la dureza de una época hospitalaria, de una enfermedad y sus consecuencias. Una lucha de poderes entre las lineas que definen momentos en cuadernos de boceto, y los sentimientos que segregan las paredes frías y los goteros. Es una búsqueda de la identidad, de saber perdonarse y de usar el cuerpo y la linea como filtro, como llanto y como arte.
A día de hoy, cuento con 16 cuadernos separados por fechas y temáticas, en los que sigo trabajando que abarcan desde la idea del cuerpo femenino, la crudeza y la caducidad de las visitas médicas hasta escritos personales que narran vivencias. La evolución del estilo en los cuadernos es palpable y definida por las emociones, teniendo constancia notable de mi desarrollo como persona, como mujer, como paciente y como artista.
[EN]
'Skin & Bones' is a personal project that started in September 2007, when I was diagnosed with bone cancer. That was the start and the theme of all the sketches. When I bought my first black notebook, I started a research through the line, the splatter and the visual representations (both literal or allegoric) related to life moments as a patient, but also as a human being.
It is a catharsis, a fusion between the feminity's of a woman's body and the roughness of a Hospital time, a fusion between illness and it's collateral effects. It's a fight of power between the lines that defines moments in sketchbooks and the feelings that segregates the cold hospital walls and the droppers. Is a search of identity, a search of the ability to forgive yourself and the intention of using the body and the line as a filter, as a crying,
as some art.
Today, I've got 16 notebooks separated by dates and themes, and I am currently working on the next one, and they go from the idea of the female body to the hardness and ephemerality of the hospital appointments, to the personal essays that resembles as diaries. The evolution of the style in the notebooks is loud and clear, and it's defined by the emotions, taking evidence of my growth as a person, as a woman, as a patience and as an artist.